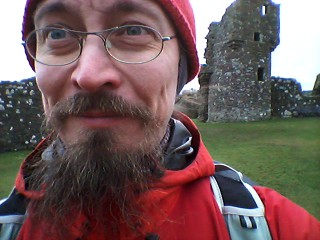 Contact information
Email: firstname.lastname@taurlin.org.
Please note, that I also have various other addresses (including things ending in cc.hut.fi, hut.fi, aalto.fi, helsinki.fi, and qmu.ac.uk), which you shouldn't use as they might/will stop functioning in the future, if they have not already done so.
Skype: giuthas
Phone: ask me.
Professional links
In 2021-2023 I am a post-doc at the Speech production lab at Indiana University Bloomington.
I did my PhD at CASL at Queen Margaret University in Edinburgh.
I am an associate member of the Speech modelling consortium based at the Department of Mathematics and Systems Analysis, Aalto University.
Me on Researchgate.
Me on GitHub.
I used to be on Academia.edu too, but that site became too much of a bother.
Hobbies a.k.a Life
The best Scout Group in the whole world: Leppävaaran Korvenkävijät ry.
Me wasting time on Facebook.